Comfortable accommodation at the foot of the Slavkov Forest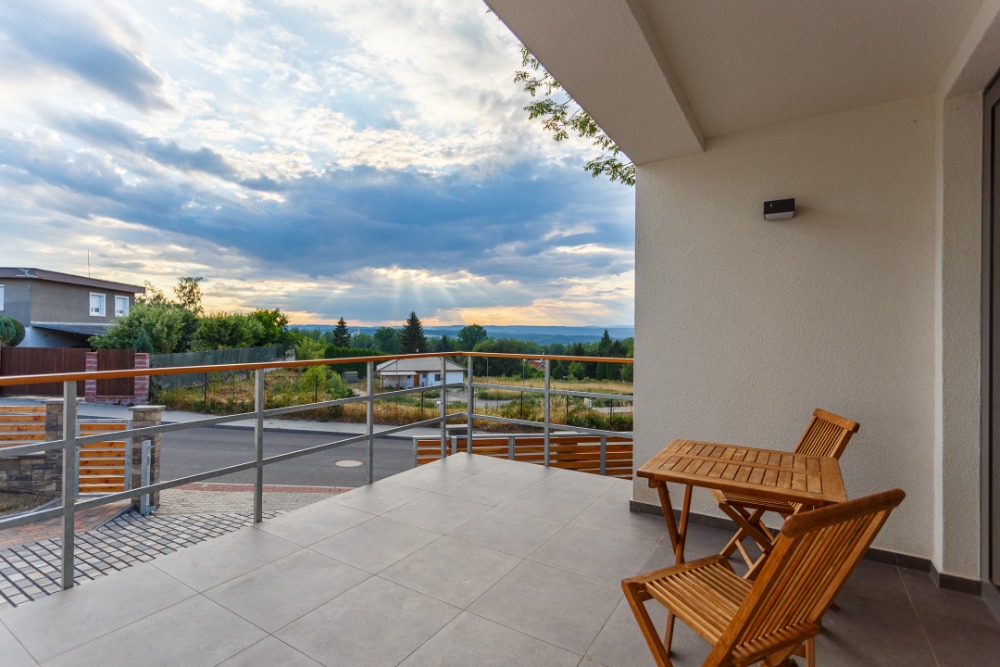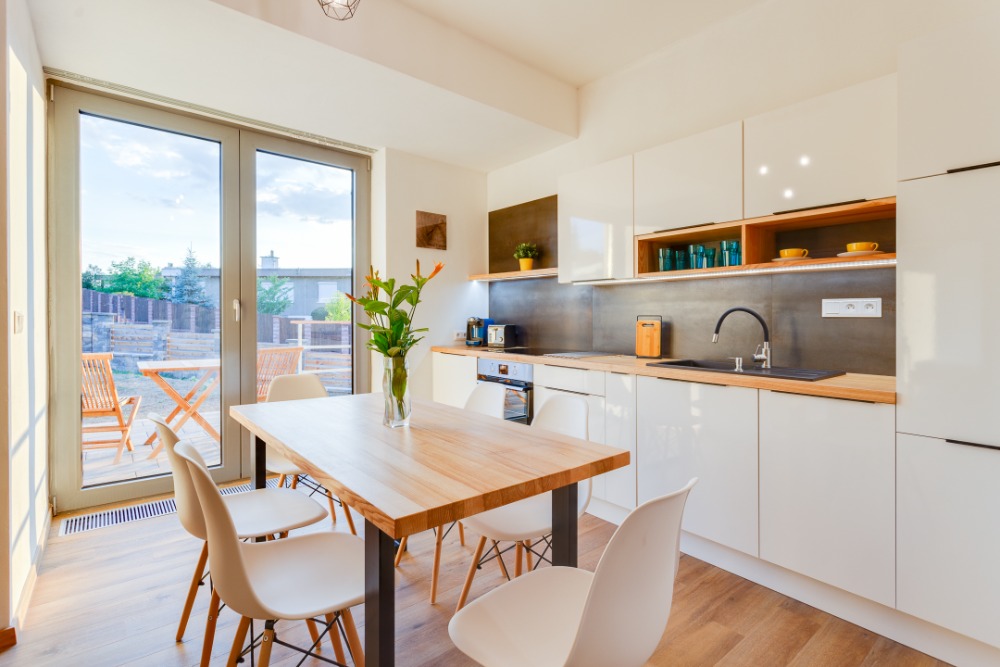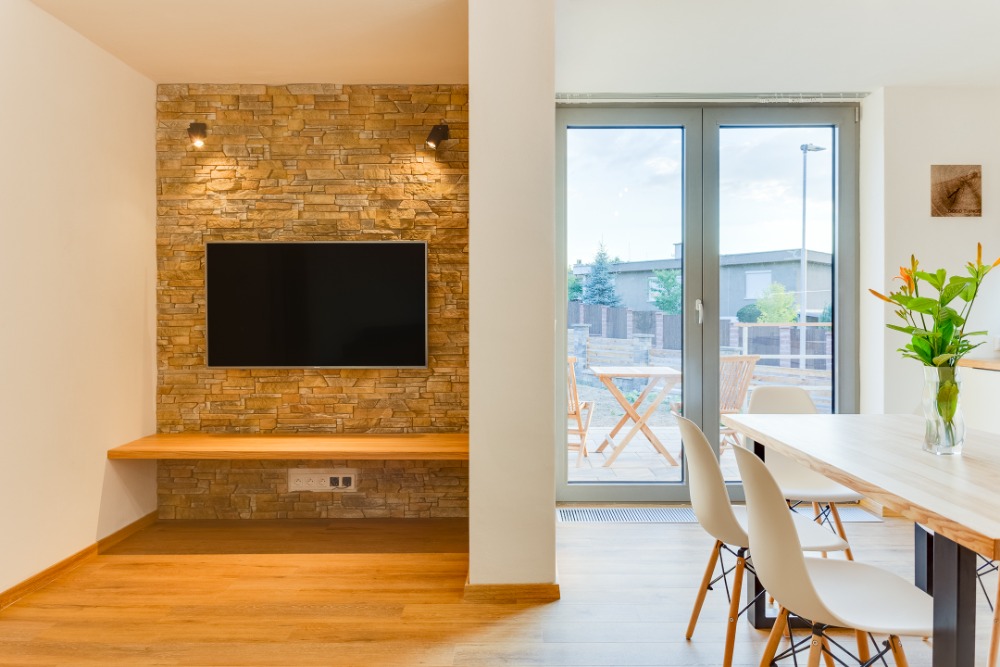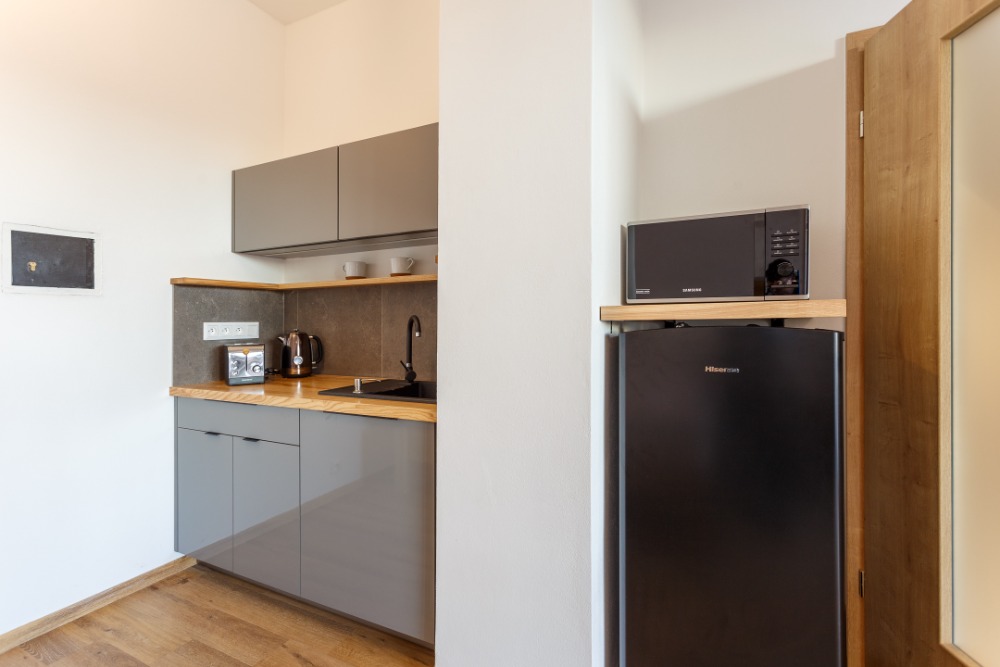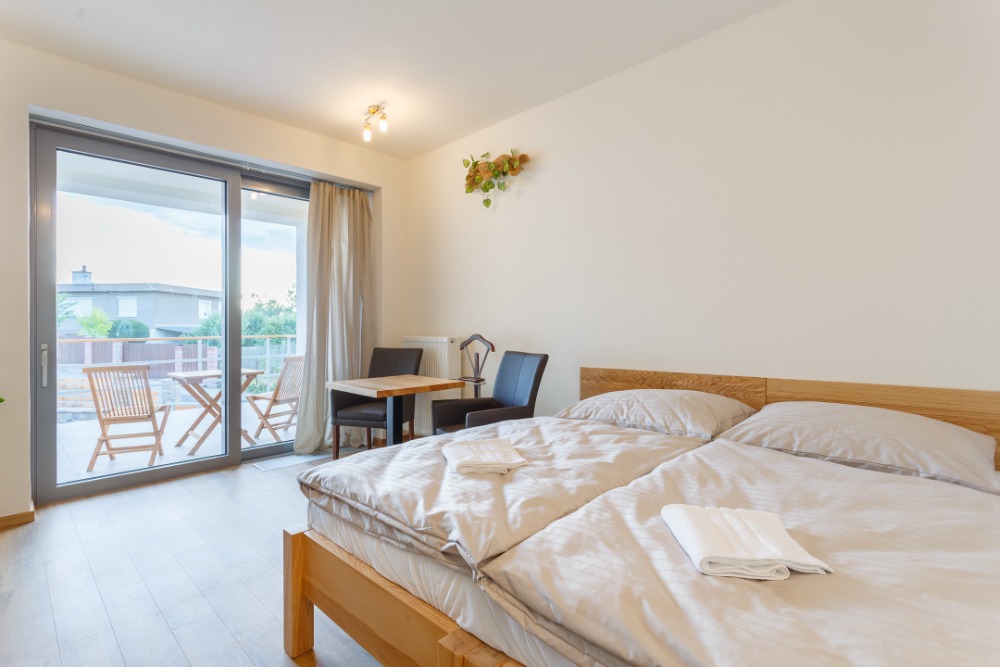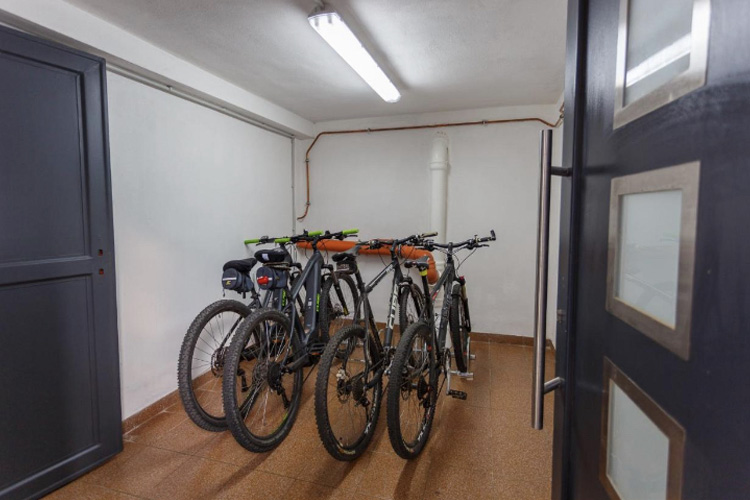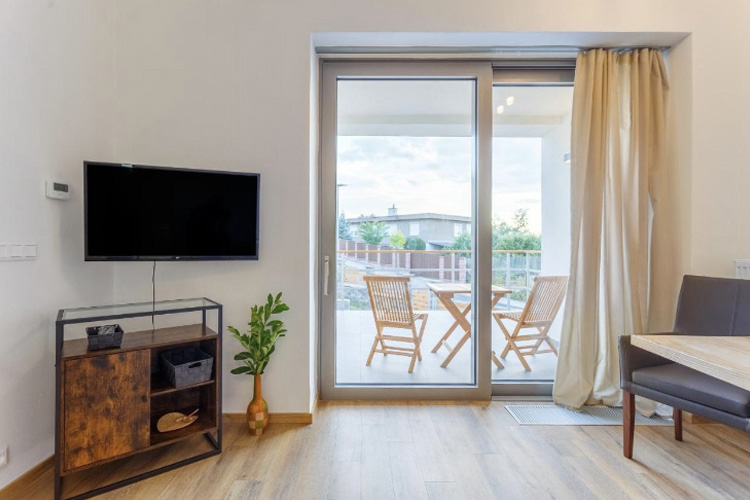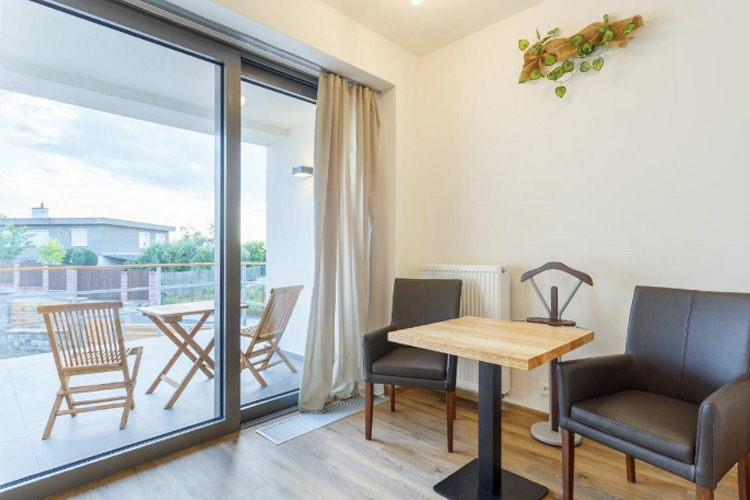 Stylish accommodation for the discerning
The apartment house furnished in a modern way with three apartments can be found at the foot of
the Slavkov Forest in the quiet district of Březová.
About housing
Apartment 1
Apartment 3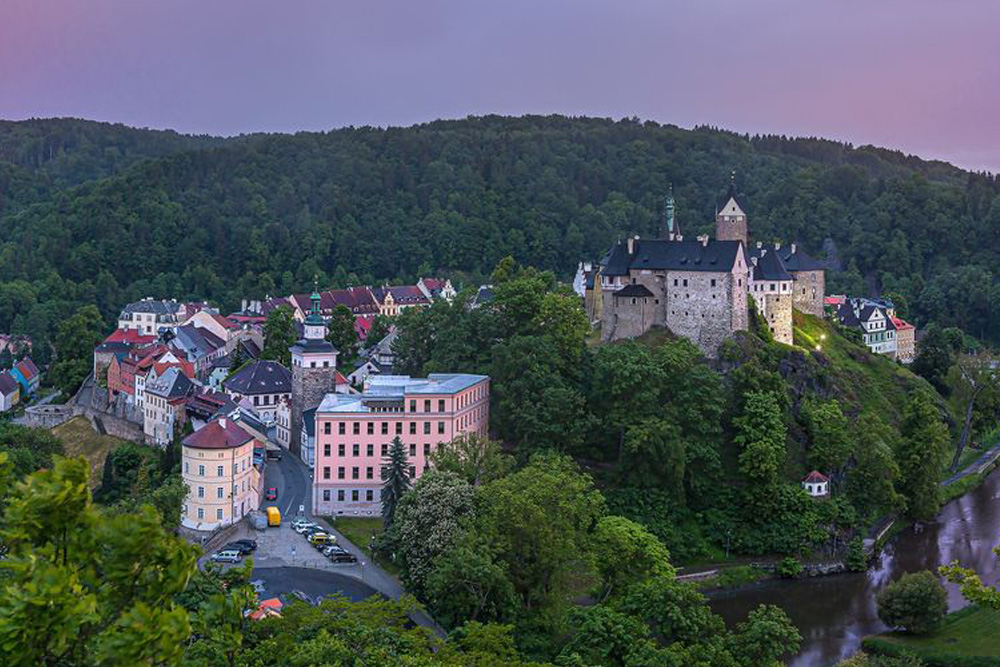 Bicycle paths, hiking and water adrenaline sports
We recommend the accommodation to all who not only like to relax, but also to those who like to play sports. Whether on foot, on golf, on a bike or on the lake surface of Lake Medard, there is something for everyone here.
More about trips
Amenities of the apartments
In each of our apartments you will enjoy a pleasant time in the living room with TV, DVD player and seating. If you like cooking, you will make full use of the kitchen with standard kitchen equipment, large fridge, electric oven, ceramic hob, dishwasher, microwave, kettle, capsule coffee maker, toaster and seating. Apartment 1 is smaller with a kitchenette, Apartment 3 has a larger kitchen and two bedrooms. Apartment 1 is smaller with a kitchenette, Apartment 3 has a larger kitchen and two bedrooms