The apartments are newly furnished and modernly equipped. Apartment 1 is smaller with a kitchenette, Apartment 3 is larger with two bedrooms.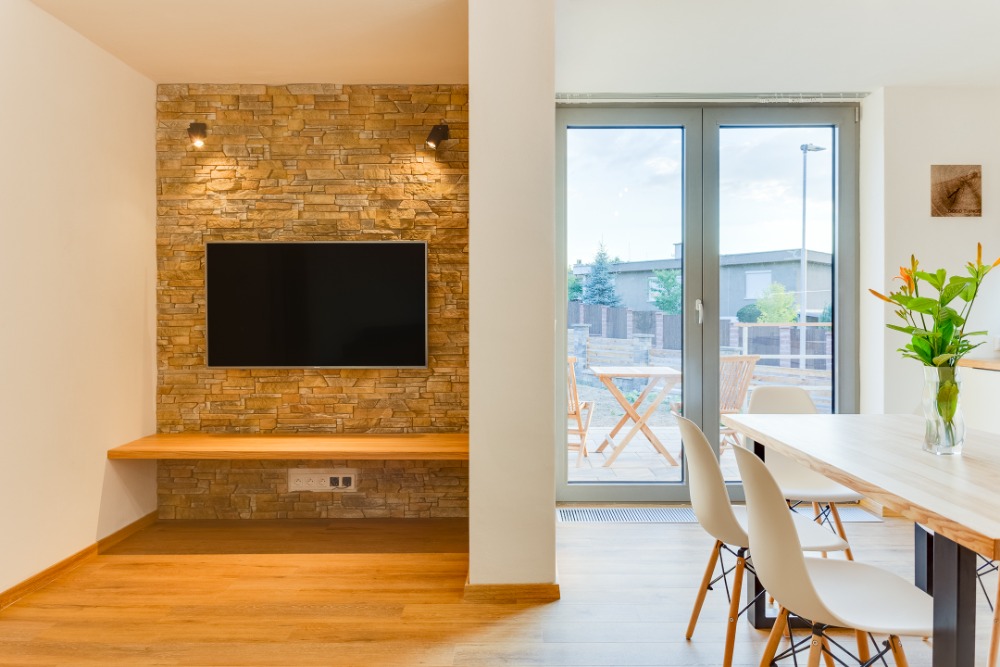 The living room
In each of our apartments you will enjoy a pleasant time in the living room with TV, DVD player and seating. (In A1, there is a playstation on a 75 inch TV for ultimate entertainment and a second TV in one bedroom).
---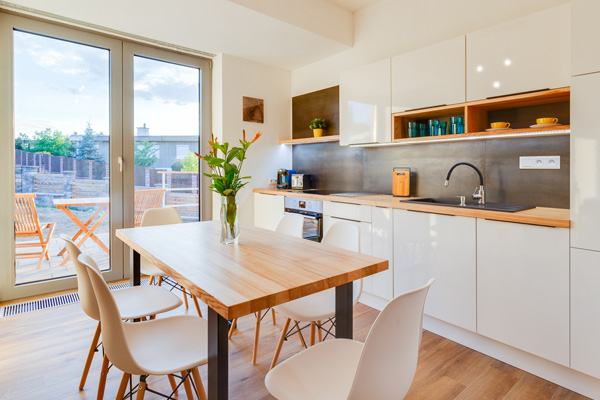 Kitchen
If you like cooking, you will make full use of the kitchen with standard kitchen equipment, large fridge, electric oven, ceramic hob, dishwasher, microwave, kettle, capsule coffee maker, toaster and seating.
---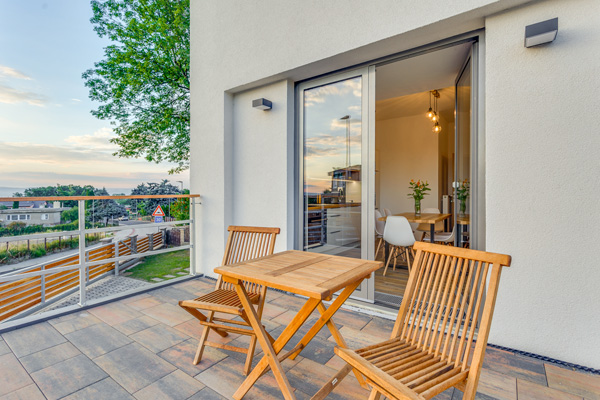 Terrace with grill
You can connect to our free WiFi internet network on a regular basis. You can also enjoy perfect relaxation in the reserved garden area, which belongs to the apartments. There is also a paved terrace with seating and a grill.
---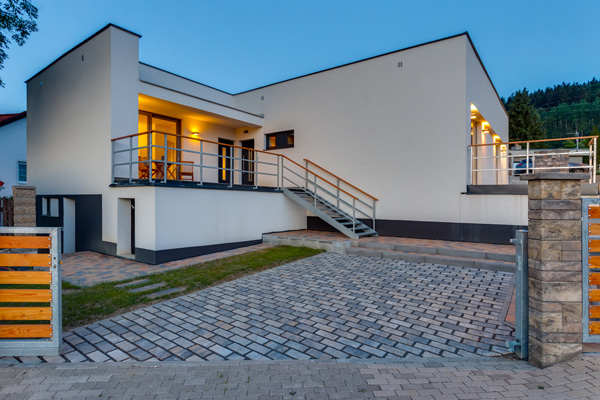 Parking
Vehicle parking is available in a private reserved parking space at the property. All apartments are NON SMOKING! You can enjoy a moment with a cigar or cigarette on the terraces next to the apartments or in the adjacent garden equipped with ashtrays.
---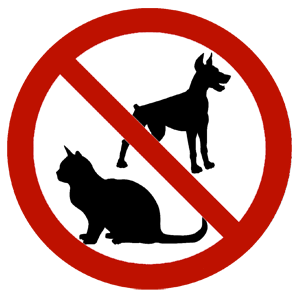 No pets
We would like to accommodate pets, but unfortunately we are not equipped to do so, so the apartments are NO PETS!
The specific facilities of each apartment::
Apartment 1 Apartment 3